Last Updated on 28 December 2014
By

WA
AirAsia flight number QZ8501, bound from the Indonesian city of Surabaya to Singapore, has lost contact with air traffic control, the airline has confirmed. The missing flight is an Airbus A320-200 with up to 161 people on board.
AirAsia has confirmed the plane has gone missing in a statement.
AirAsia has stated that there were 162 passengers on board: 156 Indonesians, one Singaporean, one Malaysian, one French, and three South Koreans.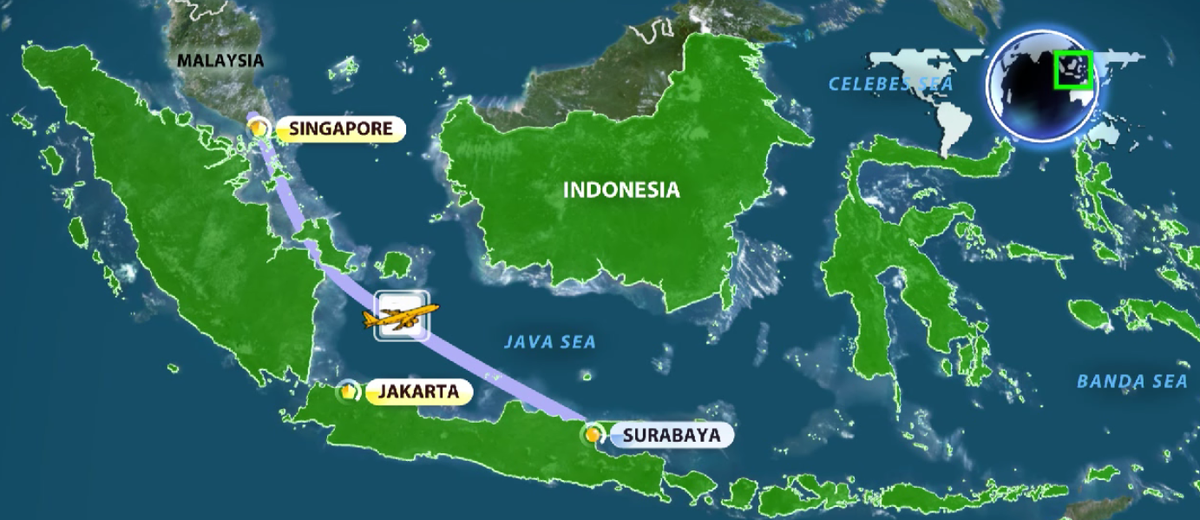 The Civil Aviation Authority of Singapore said that services have been "activated" to help Indonesia search for the missing flight.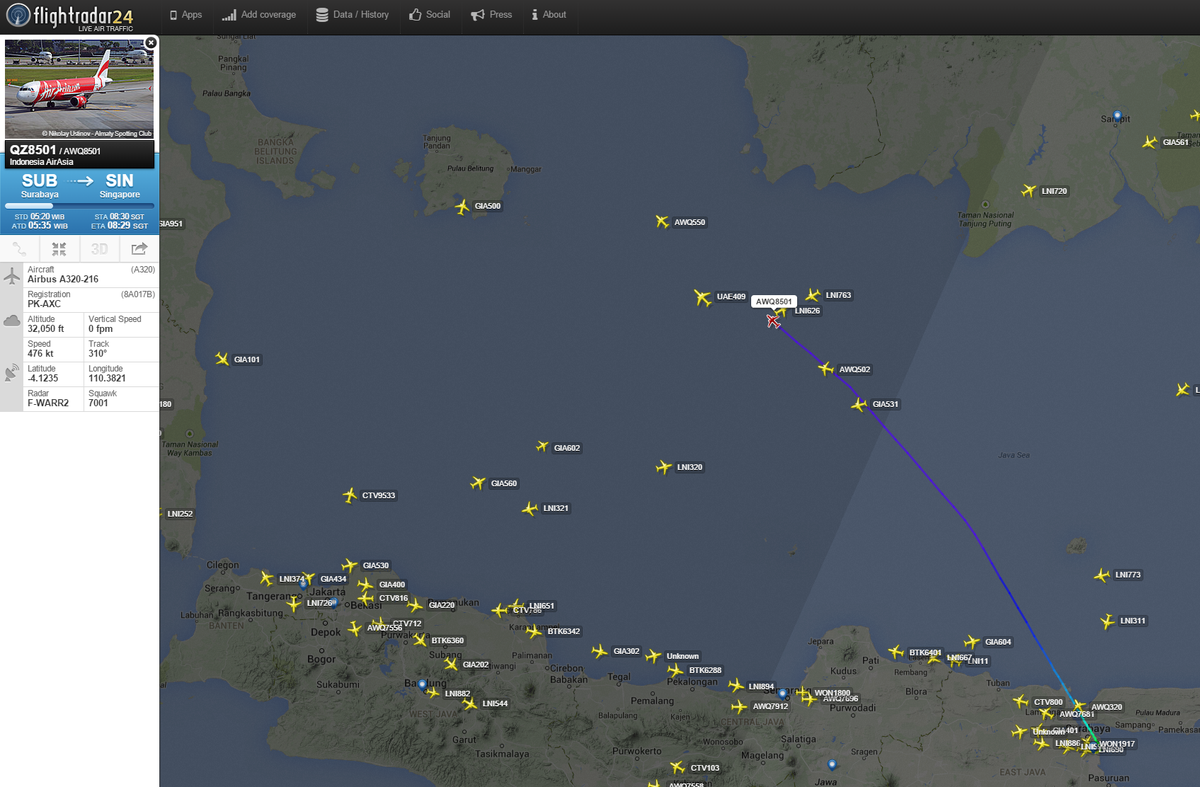 Source : RT News